Teachers
Caroline & Cédric
Cédric will be back! This time with his partner Caroline. Maybe we can convince him to bring his guitar again and play for us by the fireplace?
Since they met in 2012, Cédric and Caroline have decided to combine their competencies in order to develop both their qualities of dancers and teachers. They are very active leading the local blues and swing scene in Strasbourg (LindySpot), as well as they go beyond borders increasingly further to dance, teach and perform. Together, they fell in love with blues since the beginning of their partnership. They have practised and danced a lot to understand how a movement can be easily initiated, from both sides of the couple, and how to adapt it to the music You will be able to appreciate their dynamic classes, a delicate blend of Cédric's humor, and Caroline's poetry. Both of them are keen to impart their ideas through very progressive pedagogy. One that approaches technique in a very precise and detailed manner, and also teaches movements combining basics, surprises, musicality and grace. Whereas Cédric reminds you of the big principles of musicality, Caroline invites you to explore sensations, emotions and personal expression.
Sarah Schippritt & Erik Nieland
We're really happy to announce that Erik will be back – this time teaming up with Sarah!
Erik and Sarah saw their shared values reflected in Blues dancing and fell deeply in love with these dances.
They love how blues dancing can help us to learn more about ourselves and others, leading to a happier and kinder state of being.
They love how the history of Blues music and dancing can teach us compassion, respect and connection.
They love how blues dancing allows people to connect at different levels with themselves and others.
So join Erik and Sarah for a fun and wonderful experience into the world of Blues.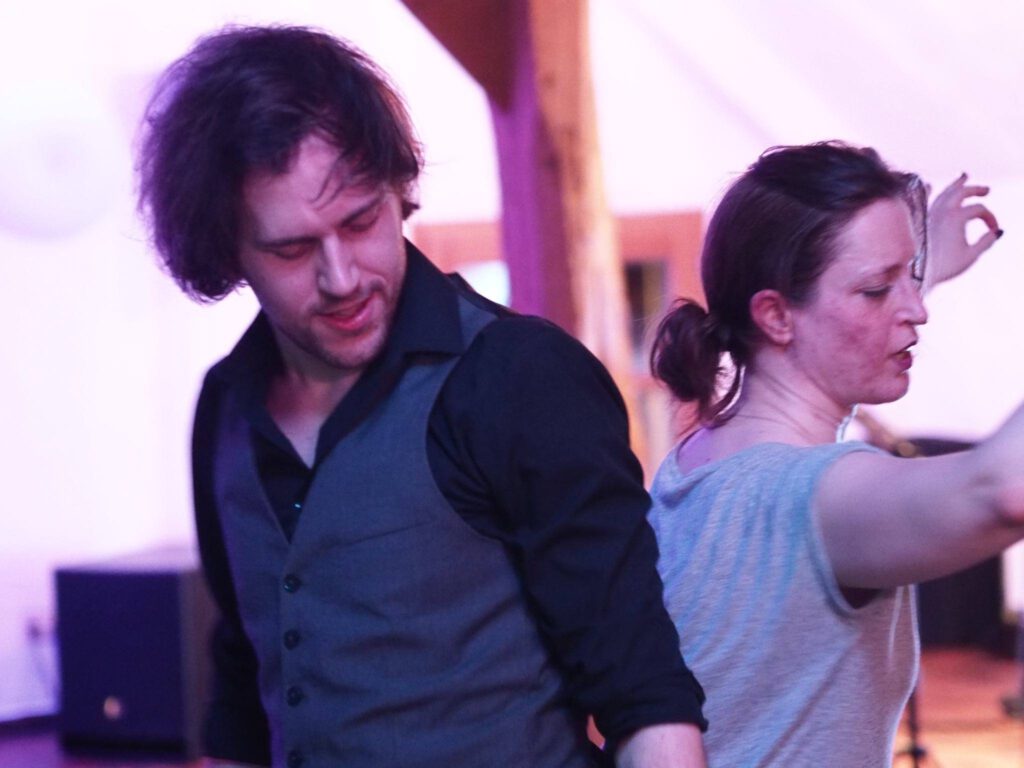 Els & Zelino
Zelino and Els first met each other while blues dancing in the hazy and raw Ghent blues scene. They immediately felt a connection and started sharing ideas about the dance. For them, dancing both swing and blues is as important as understanding the roots of it, making them research and connect the dance to its African American culture and history.
Even though Blues was what they first taught together, Lindy Hop was the first swing dance to each one of them.
They are proudly part of the Crazy Legs Dance School in Gent, Belgium.
In their classes, they focus on bringing the best out of each dancer, adapting their teaching to the student's needs and creating the environment for personal expression and creativity; empathizing the connection with the partner and the music.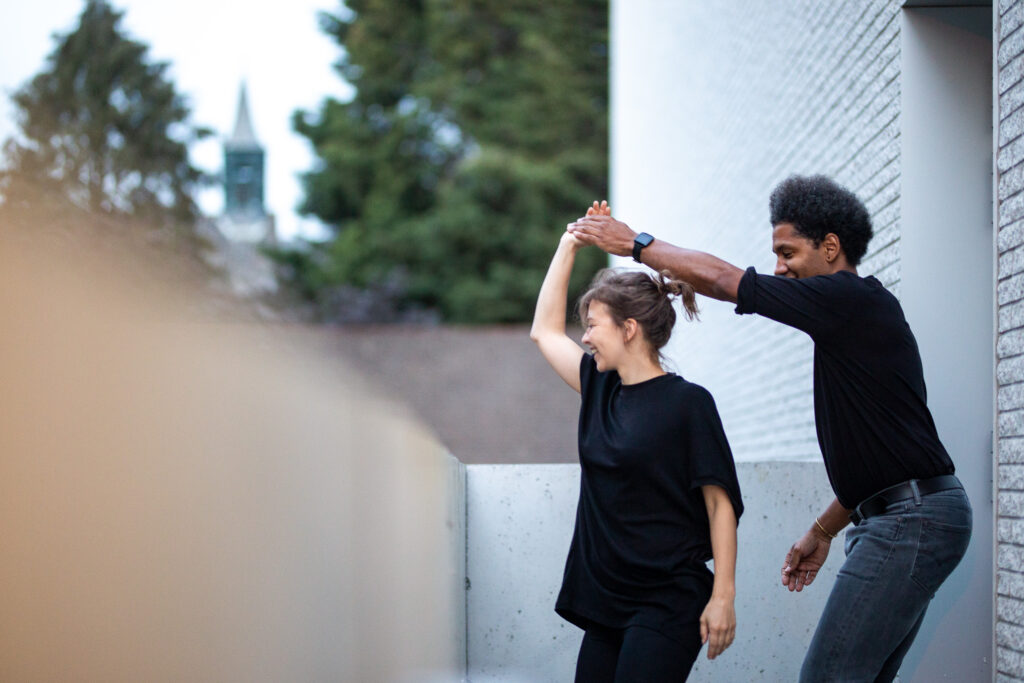 Els is a lingerie pattern maker and dancer, based in Ghent (Belgium). She was first influenced by modern dance which opened her eyes for body awareness and techniques. Later on she discovered the joy of swing dancing after which she started teaching lindy hop. But very soon also solo authentic jazz and blues caught her attention.
Els likes to dive into different dances that carry the same african roots (ragga, afro house, dancehall, blues…). These African roots are a red thread through her dancing. Which makes her style energetic, raw and playful. In her classes she tries to share her enthusiasm and hand out tools in order to feel more free in your dance, and to be able to discover your own style.
Els has been performing as her alter ego Sweet Elle. She is actively teaching for dance school Crazy Legs, helping build-up the solo scene of Ghent. She has performed with the Hodi Maputo Mozambican Dance Company, the Steam Heat Cats and the Dipsy Doodles.

Zelino remembers the joy and pleasure he felt the first time he had contact with Lindy Hop. He had been invited to join a dance class by a friend. He didn't know which dance it was but went. It was a Lindy Hop class and Zelino was in love from the first steps.
His passion and dedication to the dance was such that a year later he was invited to start teaching.
Being also a singer and having explored other forms of expression, it is natural for Zelino to see dance as a way of self-expression, including this aspect also when he teaches. Helping students find their expression and voice in the dance is one of his focuses and he finds that emotions can also be connected to the expression through the dance.
He has been engaged and teaching in different dance scenes, as Lisbon, Krakow and Ghent – where he is based now.
The fact that Zelino was born in Cape Verde and that African music and African rhythms were always present in the house while growing up reflects on his dance. For this reason, as well, his interest in the dance goes back to finding the connection to its African origin and history, from both a dance and musical perspective.
Above all, he believes that having a good time and finding the right connection to the partner and the music are the most important aspects of the dance!
Musicians
The Sky is Crying
The Sky is Crying from Göteborg, Sweden will play live for us on Friday and Saturday night.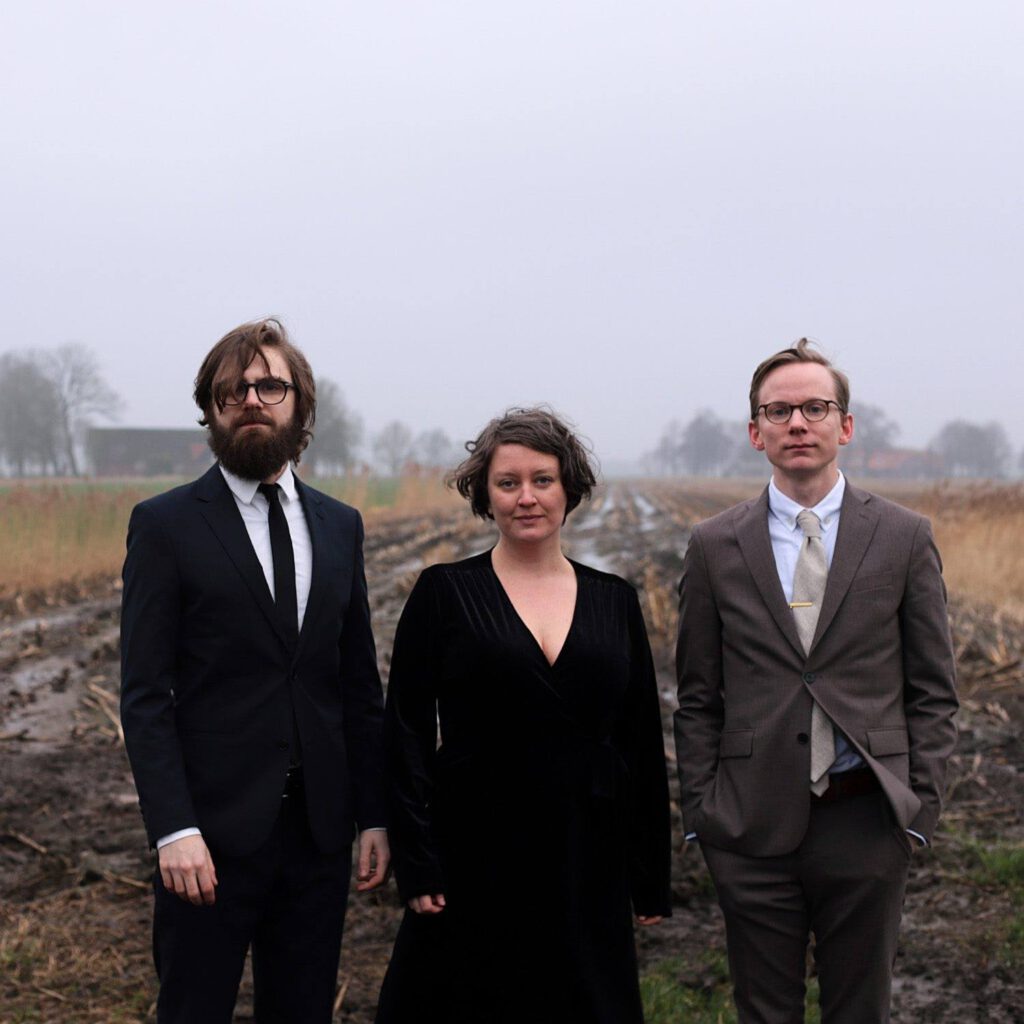 DJs
DJ Spicy Ginger
DJ Spicy Ginger's got the Blues. In her blood, her moves, her pocket. Her music will take you back to the Juke Joints, to Chicago and to the Savoy Ballroom. She'll serve you a hot mix of different styles of Blues music, well seasoned with a pinch of modern artists – because the Blues is alive!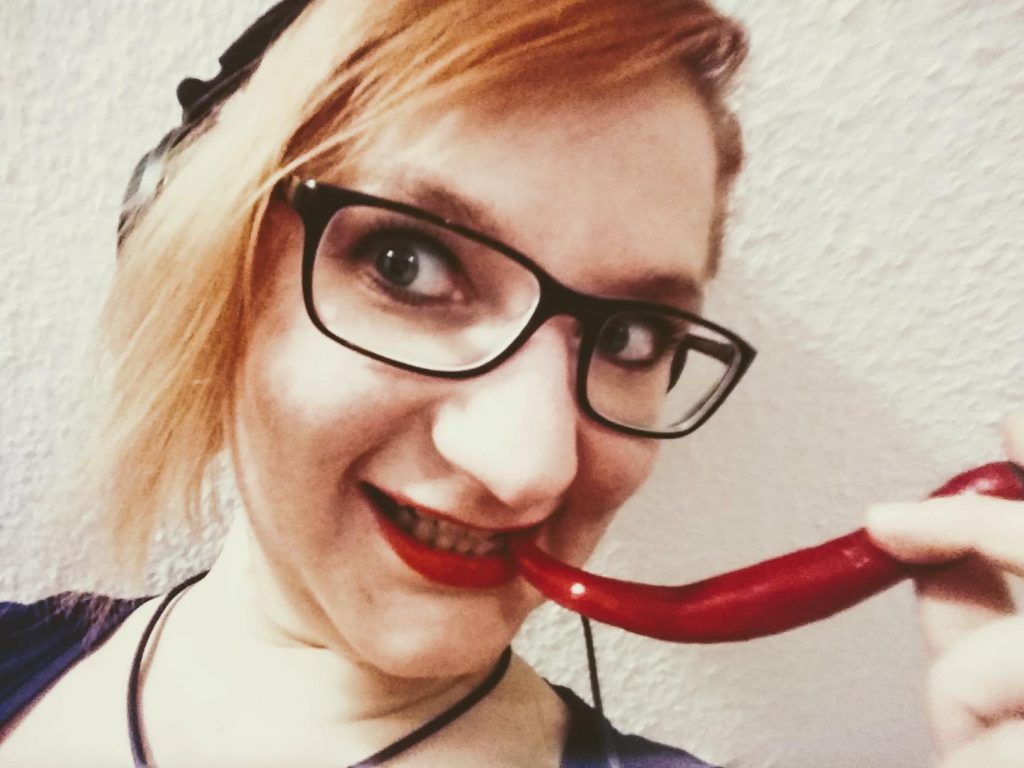 DJ IzzieQ
Izzie is a Swing and Blues Dancer from Germany who discovered dancing as her passion during her 1-year stay in Cambridge in 2012. Having had to return to Bavaria to finish her teaching degree she didn't want to stop dancing and therefore decided to build her own little Swing dancing scene in Würzburg, a small student city in Bavaria. She's been teaching and DJing there and when the passion for Blues took her over (which obviously happened in the blink of an eye) she then also started teaching and DJing Blues, first locally and then also internationally and lives in Berlin now.
She loves the freedom and creativity Blues enhances and is all about connection. Not only to your partner but also to the music. Most of all she loves playing slow and low energy music towards the end of parties and see how differently dancers interpret the music on the dancefloor.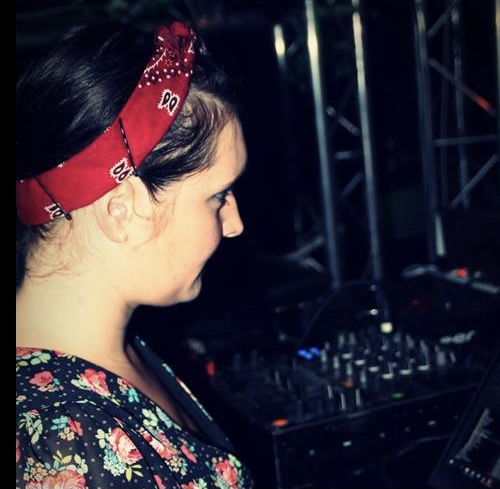 DJ Discount Basie
Discount Basie is the DJ alter ego of Michael from our organizers' team. He's been the music-selecting guy at parties since he was 14. Back then with prepared mixtapes, in the 2000s and 2010s spinning vinyls and CDs in clubs and bars, playing punk, northern soul, indie-rock, funk, hip-hop and a lot in between.
Being a swing dancer and an event organizer naturally led him to play music for dancers as well.
Some of you might have heard his sets at the "Stay-at-home Blues Dance Parties" that became a virtual social place to be for blues dancers all around the world during the pandemic.
His love for blues music started in the early 90s with artists like John Lee Hooker and B.B. King and now for a few years, he keeps digging deeper into the topic and into the history of blues as an original form of African-American art. You can expect a mix of old and new recordings, mellow and groovy songs with a few rough stompers thrown in.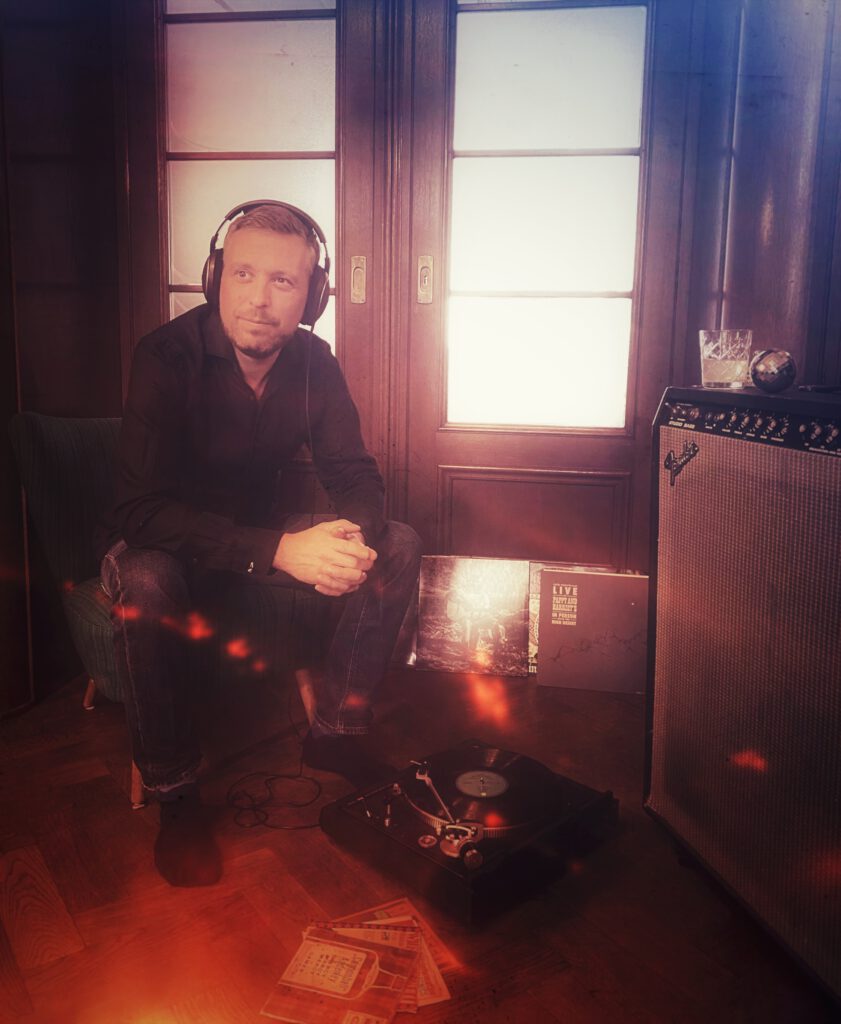 Massage Therapist
Depending on the Covid situation in January, we might offer a massage service (Classic, Thai, other).
You'll be able to book an appointment after arriving in Hüll.
Organizers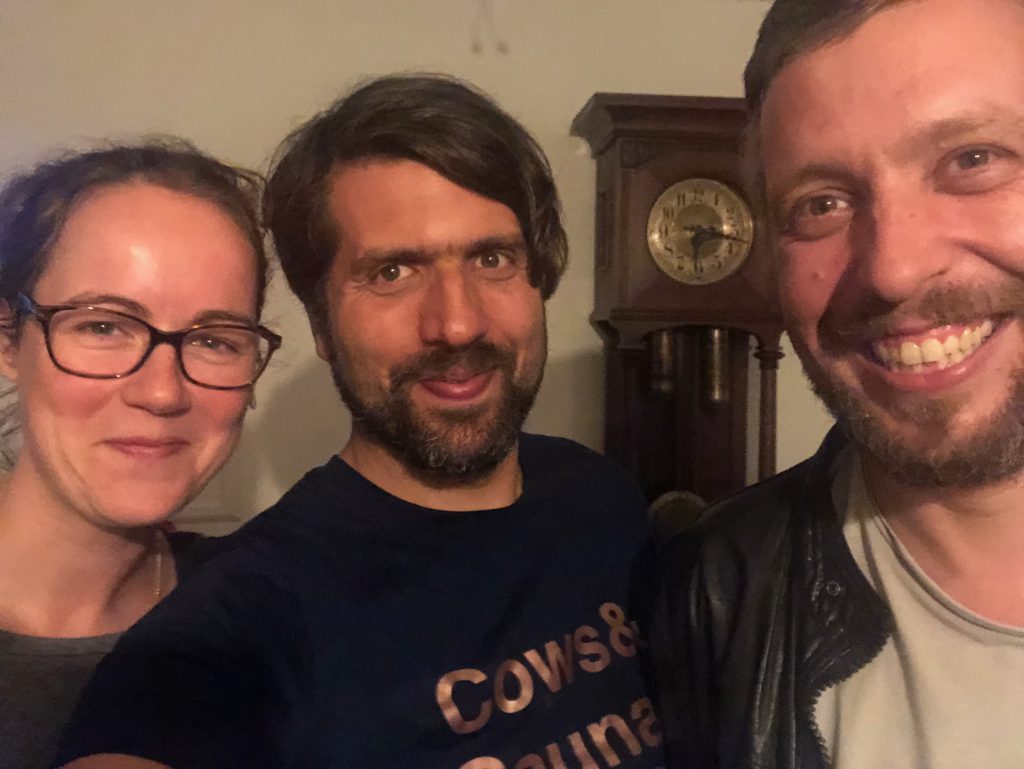 Our team is made up of Blues enthusiasts from the North of Germany: Henrike, Henning and Michael.
Helpers
Hülly Blues is a non-profit event that is made possible by the hearts and hands of its organizers, team and … participants! … So when you register, consider signing up as a helper and volunteer and/or get a discount.
Contact
blues@swing.farm
+49-151-58571695 (Henning)